Landmarks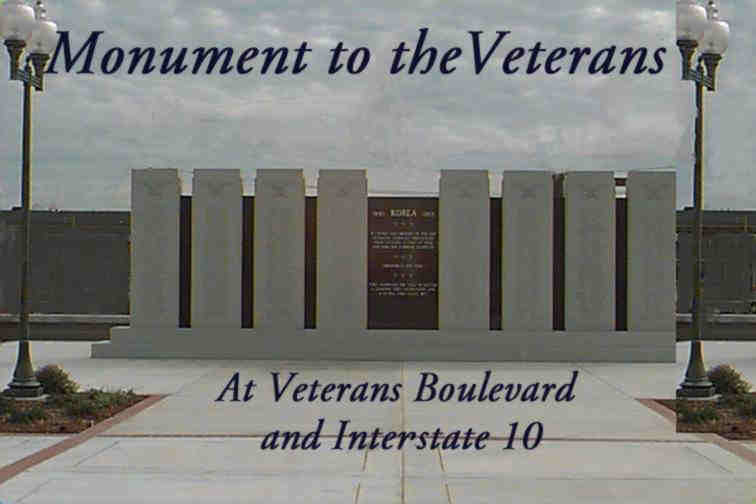 Metairie is a great place to live, but it's really a suburb of
New Orleans so there's no French Quarter, Street Cars or
Superdome. Metairie does have parks, office buildings,
lake front levees, shopping centers, classic neighborhoods, Mardi Gras, Fat City, hotels, Zephyer Baseball Stadium, the New Orleans Saints training
facilities, and great southern people.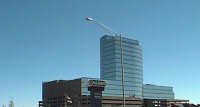 The First Bank Center (formerly known as the Galleria)
is a mixed use office building complex with limited
retail, a multiple screen theaters, and the First Bank. The original plans would have constructed a much larger complex but local opposition resulted in a relatively small complex
located near Causeway Boulevard and Interstate 10 in the
heart of Metairie.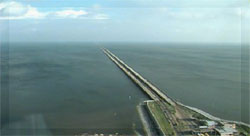 Lake Pontchartrain is the largest inland estuary in the United States. The Lake Pontchartrain Causeway spans 23.9 miles from Metairie on the South Shore to St. Tammany Parish on the North Shore.  The original span opened over 40 years ago as a two way, two lane bridge.  Today  the parallel spans are 80 feet apart and seven crossovers connect the spans for auto emergencies. Each span is 28 feet wide. Over 30,000 cars cross the
Causeway daily.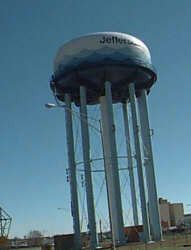 Shown on the left is one of the East Jefferson Water
Towers (which seemed like an appropriate photograph on
the day I was driving around looking for landmarks to
post on this page). The water supply in the tower comes
from the mighty Mississippi River after being
contaminated by drainage and industrial uses upriver and
is used for bathing, showers and often drinking. It
taste surprisingly good, but many people drink bottled
water regularly due to concern over potential health
hazards with the public water supply. Several years ago
New Orleans water won a national contest for the best
tasting water.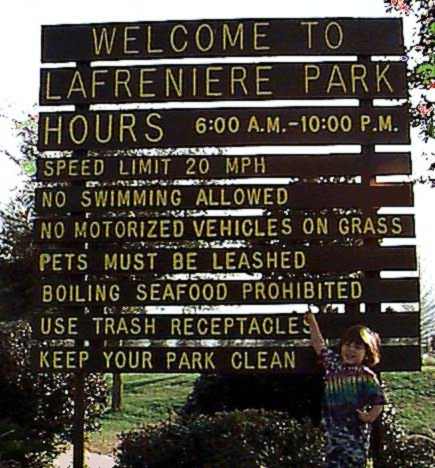 Lafreniere Park a 155-acre park located in central
Metairie which features picturesque lagoons, a carrousel,
seasonal boating, lots of ducks, several children's  play
grounds, fine landscaping  (including some manmade
hills), a snack bar, baseball fields, covered shelters,
a manmade swamp  (complete with nutria), a Frisbee golf  course, a two mile jogging path, and two
outdoor recreational/ exercise centers. Click here for more information.