Metairie History
---
Location
Metairie is the first suburb of New Orleans, Louisiana, located on the south shore of Lake Pontchartrain between the cities of New Orleans and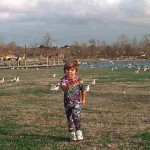 Kenner. Metairie and New Orleans were both created by alluvial deposits of the Mississippi River system over thousands of years. Metairie is physically separated from New Orleans by the 17th Street Drainage Canal. Like New Orleans, Metairie is located below sea level and has large annual Mardi Gras celebrations. The world's longest bridge, the twin span, 24-mile long Lake Pontchartrain Causeway connects Metairie to the north shore of Lake Pontchartrain, where many of Metairie and New Orleans' former residents have moved. Thousands of commuters take the Lake Pontchartrain Causeway to work daily and most of Metairie's newer office buildings have been constructed on or near Causeway Boulevard. Metairie is positioned 29.99 degrees north of the equator and 90.17 degrees west of the prime meridian.
Local Government
Metairie is not a city and has no mayor or local government of its own. As part of Jefferson Parish, Metairie is governed by the Jefferson Parish Council. Metairie Ridge was once incorporated as a city for approximately 17 years in order to allow the area to obtain gas service. In 1927 its one and only Mayor, C.P. Aicklen, arranged for gas service to Metairie. However, less than 18 months later, Metairie Ridge was unincorporated and Metairie has existed as an unincorporated area (with gas service) ever since. Over 67,000 friendly families or approximately 160,000 people live in Metairie's five zip codes (70001, 70002, 70003, 70005 and 70006). Jefferson Parish has many cities, including the Cities of Kenner, Gretna, and Grand Isle. Metairie, the heart of Jefferson Parish, forms a part of the Greater New Orleans metropolitan area and is technically an unincorporated part of Jefferson Parish, Louisiana. Metairie residents have no mayor and no City taxes. Unlike the other 49 states, Louisiana, due to its French heritage, has parishes rather than counties.
The History of the name "METAIRIE"
Some explanations of the meaning of the word "Metairie" simply state that Metairie comes from the French word for farm. Actually, the term Metairie is derived from the French word "Moitie" (one-half), and the French term "moitoire" (used in the 12th century feudal days of Europe to describe a particular type of French farming relationship where a landowner would lease a portion of property to a farmer for 50% of the crops or produce grown by the tenant and no money as rent). Over 200 years ago Louisiana's French heritage established the practice of describing certain farms located on the land created by alluvial deposits of old Metairie Bayou near New Orleans as "Metairie". Over the past few hundred years, the word Metairie has had different spelling variations including "Maiterie", "Meteria" and Maitery". Many years ago, one particular farm owned by the Chain brothers near Bayou Choupic was known as La Metairie. The road which ran along side of Bayou Choupic was commonly referred to as Metairie Road. Over time, the development of this area greatly expanded and the entire expanded area is now known as Metairie. Metairie Road is still one of the main, traditional (slow-2way traffic) arteries which connects Metairie to the City of New Orleans.
Metairie Today
Today, the area surrounding Metairie Road is known as "Old Metairie". Various shops, professional buildings, and shopping centers have developed on Metairie Road, which is one of the most picturesque areas of Metairie. Lakeside Shopping Center, one of Louisiana's oldest and largest shopping malls, is located on Causeway Boulevard in the heart of Metairie. Metairie's historical residential base is gradually shifting from a primarily suburban residential community, to various mixed commercial uses including retail malls, shopping centers, office buildings, night clubs and entertainment. Many of Metairie's night clubs are located in "Fat City", which was planned and developed as Metairie's commercial district. The New Orleans Saints offices and practice fields are in Metairie. The New Orleans Zephyrs AAA baseball team maintains its stadium in Metairie. Lexus of New Orleans is in Metairie. Mercedes Benz of New Orleans is located in Metairie. Metairie is similar to New Orleans in many ways, but it is not located in Orleans Parish and it is locally governed by the Council of the Parish of Jefferson, not by any city council or police jury.
The City of Kenner, Louisiana's third largest city and home of the New Orleans International Airport establishes the western boundary of Metairie. The City of New Orleans establishes the eastern boundary of Metairie. Metairie businesses often use the name "New Orleans" as part of their name. Businesses and people from Metairie often describe themselves as being from New Orleans. Visitors to the City of New Orleans travel through Metairie on Interstate 10 or Veterans Memorial Boulevard, which has become Metairie's longest and primary commercial boulevard, extending from New Orleans to and through the City of Kenner. Lakeside Shopping Mall, Clearview Shopping Center, and many other malls, shopping centers, restaurants and other commercial businesses are located on Veterans Boulevard.